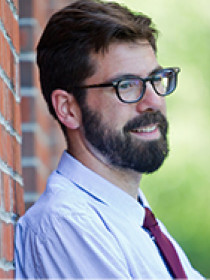 Anthony
Moffa
Visiting Associate Professor of Law, University of Maine
Areas of Expertise:
Law & Courts
Environment & Energy
Connect with Anthony
About Anthony
Moffa teaches, researches, and writes primarily about environmental law and policy.  He explores how policymakers, and the public, can expand their perspective on environmental law by tracing its connections to concepts from more traditional legal subjects (e.g., property and criminal law) and to other disciplines. Moffa is involved with Conservation Law Foundation, Our Children's Trust, 350 Maine, Portland Trails, and Scarborough Land Trust.