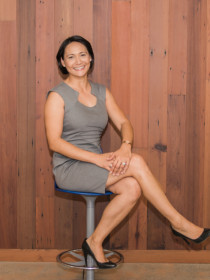 Bernadette
Austin
Executive Director, Center for Regional Change, University of California-Davis
Connect with Bernadette
About Bernadette
Austin's work focuses on community development, public-private partnerships, housing, community economic development, and public finance. Overarching themes in Austin's writings include social equity, disadvantaged and underserved communities, and women. Austin serves on the Planning Commission for the City of West Sacramento, the executive board of the Sacramento District Council of the Urban Land Institute, steering committee for the Imagining America, and advisory board for Chill Sacramento.
Publications
"
Driving California's Transportation Emissions to Zero
," (with ),
University of California Institute of Transportation Studies
,
April 1, 2021
.
Provides a research-driven analysis of options that can put California on a pathway to achieve carbon-neutral transportation by 2045. Finds that cost-effective pathways to carbon-neutral transportation in California exist, but that they will require significant acceleration in a wide variety of policies.
"
Keeping Our Promise: A Guide to Evaluation in Sacramento's Promise Zone
,"
UC Davis Center for Regional Change
,
April 1, 2017
.
Develops an evaluation guide for the work being conducted within the Promise Zone. Provides evaluation options, tools and resources, and guidance on "next steps" to track progress over the life of the initiative. Focuses on continuous learning and improvement, evaluation can strengthen the effectiveness of Promise Zone activities and understand how to create positive change for residents living in Sacramento.