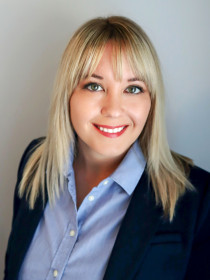 Breanna
Boppre
Assistant Professor of Criminal Justice, Wichita State University
Connect with Breanna
About Breanna
Boppre's research investigates the U.S. correctional system and criminological theory with a focus on issues related to gender and race. She uses various methodological techniques, including quantitative, qualitative, and mixed methods. Her work appears in numerous peer reviewed outlets including the International Journal of Offender Therapy and Comparative Criminology, Corrections: Policy, Practice, and Research, and Victims & Offenders. 
Boppre has been involved with several externally and internally funded research projects. Dr. Boppre conducts research with multiple agencies in the community. She helps agencies implement and evaluate evidence-based practices with an emphasis on gender-responsive strategies.
Boppre currently teaches Corrections, Introduction to Research Methods, and Women, Crime, and Criminal Justice. She uses engaging teaching techniques (e.g., experiential and service learning) to help students build personal and applied connections to the course material. Dr. Boppre is a Tilford diversity fellow and service-learning faculty scholar for Wichita State.