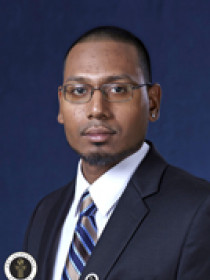 Debanjan
Roychoudhury
PhD Student in Sociology, University of California, Los Angeles
Connect with Debanjan
About Debanjan
Roychoudhury's research focuses are policing, neighborhood change, urban sociology, and race. Overarching themes in Roychoudhury's writings include communal histories of police violence, policing as a site of racial formation, and mass media representations of race and racial minorities. Roychoudhury currently serves as student representative for the Association of Black Sociologists (ABS) and formerly served as co-coordinator of UCLA Sociology's Race & Ethnicity Working Group as well as Events Coordinator for UCLA's Black Graduate Student Association. 
Contributions
Publications
"
On Second Sight: Surveillance & The Black Planet: Notes on a New Framework
" in
The New Black Sociologists
, edited by
Marcus A. Hunter
(
Routledge, 2018
).
Proposes Second Sight as a theoretical framework for understanding contact between racial minorities and law enforcement. Expands W.E.B. Du Bois' idea of Double Consciousness in order to analyze the impact of policing and surveillance on racial formation in the contemporary moment.