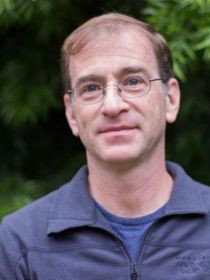 Eric
Schickler
Professor of Political Science, University of California, Berkeley
Connect with Eric
About Eric
Schickler's research focuses on the U.S. Congress, public opinion, and political parties. He has written about the Senate filibuster, assessing its impact on policy-making and potential pathways to filibuster reform. He has also studied the role of the mass public in guiding and responding to the development of the New Deal welfare state in the 1930s-40s. Schickler's current project seeks to understand the relationship between New Deal economic liberalism and racial liberalism in giving rise to the civil rights "realignment" in the 1930s-60s.
Contributions
Publications
"
What the Filibuster Tells Us about the Senate
" (with ).
Forum
9
, no.
4
(
2011
).
Assesses why the Senate has retained the filibuster despite the major changes in how it is used.
"
Public Opinion, Organized Labor, and the Limits of New Deal Liberalism, 1936-1945
" (with ).
Studies in American Political Development
25
(
2011
):
1-28
.
Assesses how the mass public responded to the New Deal in the 1930s and considers the role of public concern about labor union power / tactics in giving rise to the conservative coalition in the late 1930s.
"
Shifting Partisan Coalitions: Support for Civil Rights in Congress from 1933-1972
" (with ).
Journal of Politics
72
, no.
3
(
2010
):
672-689
.
Shows that northern Democrats were more supportive of bringing civil rights measures to the House floor than their Republican counterparts by the early-mid 1940s.
Filibuster: Obstruction and Lawmaking in the United States Senate
(with ) (
Princeton University Press, 2006
).
Traces the development of the filibuster, with a focus on how the Senate operated in the absence of a cloture rule (prior to 1917) and how the Senate has been affected by the rise of rampant obstructionism.