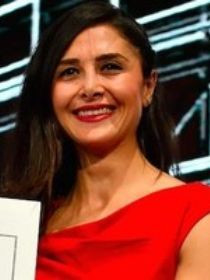 Ezgi
Yildiz
Postdoctoral Researcher, Graduate Institute; and Postdoctoral Fellow, Carr Center for Human Rights Policy, Harvard Kennedy School
Connect with Ezgi
About Ezgi
Yildiz is a fellow at the Carr Center for Human Rights Policy at Harvard Kennedy School, and a postodoctoral researcher at the Graduate Institute in Geneva, Switzerland. She conducts interdisciplinary research on international relations and international law, and specializes in international courts and human rights with a focus on the European Court of Human Rights, and the prohibition of torture and inhuman or degrading treatment. Yildiz is conducting research on the prohibition on torture and investigating how the institutional practices of the European Court of Human Rights and the Inter-American Court of Human Rights shape international human rights norms.
Contributions
Publications
"
Extraterritoriality Reconsidered: Functional Boundaries as Repositories of Sovereignty and Jurisdiction
" in
The Extraterritoriality of Law: History, Theory, Politics
, edited by
Daniel S. Margolies, Umut Özsu, Maïa Pal and Ntina Tzouvala
(
Routledge, forthcoming
).
Explores how the European Court of Human Rights (ECtHR) has approached extraterritorially-committed violations of human rights. Traditionally, the ECtHR has been wary of extending the application of the European Convention of Human Rights beyond the territories of European countries. Examines the varyingly strict criteria that the ECtHR devised for ensuring accountability for human rights violations perpetrated beyond the territorial boundaries of European states.
"
Understanding the Interpretative Evolution of the Norm Prohibiting Torture and Inhuman or Degrading Treatment under the European Convention
" in
Language and Legal Interpretation in International Law
, edited by
Anne Lise Kjær and Joanna Jemielniak
(
Oxford University Press, 2018
).
Explains the changes in the understanding of the norm against torture and inhuman or degrading treatment. Traces its evolution, taking the European human rights system as a reference point.
"
Judicial Creativity in the Making: The Pilot Judgment Procedure a Decade after Its Inception
"
Interdisciplinary Journal of Human Rights Law
8
, no.
1
(
2015
):
81-102
.
Investigates the procedure's creation through the prism of the Vienna Convention on the Law of Treaties. Analyzes its subsequent institutionalization and application in the case law. Illustrates the structural changes generated by the procedure, and examines the reasons undermining the effectiveness of its operation.