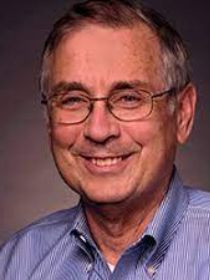 Frank
Levy
Rose Professor of Urban Economics Emeritus, Massachusetts Institute of Technology
Lecturer, Department of Health Care Policy, Harvard Medical School
Connect with Frank
About Frank
Levy's recent work has been divided between the impact of computerized work on jobs and skill demands, and the economics of medical imaging as it moves from a boom to something closer to stagnation.
Contributions
Alan Benson

Raimundo Krishna Esteva
Publications
"
Can Robots be Lawyers? Computers, Lawyers, and the Practice of Law
," (with ),
Social Science Research Network
,
2015
.
Assesses frequently-advanced arguments that automation will soon replace much of the work currently performed by lawyers. Addresses three core weaknesses in the existing literature: (i) a failure to engage with technical details to appreciate the capacities and limits of existing and emerging software; (ii) an absence of data on how lawyers divide their time among various tasks, only some of which can be automated; and (iii) inadequate consideration of whether algorithmic performance of a task conforms to the values, ideals and challenges of the legal profession.
Dancing with Robots
(with ) (
Third Way Foundation, 2013
).
Discusses the profound impact that advances in computerization are having on modern life while detailing how technological change has created dislocations in the labor market, especially the elimination of routine-cognitive and routine-manual tasks that provided work for generations of high school graduates.
"
Offshoring Professional Services: Institutions and Professional Control
" (with ).
British Journal of Industrial Relations
48
, no.
4
(
December 2010
):
758-783
.
Examines the reasons why one might expect it to be more difficult to offshore professional work than manufacturing work in a globalized world. Shows that existing theories on the 'offshorability' of jobs have not captured how national institutions and occupational regulations continue to define professional work.
"
Institutions and Wages in Post-World War II America
" (with ), in
Labor in the Era of Globalization
, edited by
Clair Brown, Barry J. Eichengreen, and Michael Reich
(
Cambridge University Press, 2009
).
Provides a comprehensive view of widening income inequality in the United States contrasting conditions since 1980 with those in earlier postwar years. Argues that the income distribution in each period was strongly shaped by a set of specific economic institutions.
The New Division of Labor: How Computers are Creating the Next Job Market
(with ) (
Princeton University Press, 2005
).
Shows how computers are changing the employment landscape and how the right kinds of education can ease the transition to the new job market.