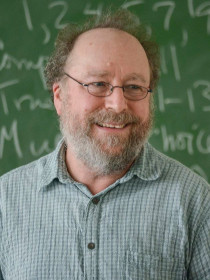 Gerald
Friedman
Professor of Economics, University of Massachusetts at Amherst
Connect with Gerald
About Gerald
Friedman's research focuses on topics in the labor history of the United States and Europe, the evolution of economic thought, labor economics, economic theory, the history of slavery in the Americas, and on current economic issues. Friedman has been a correspondent on economics to television and other media outlets, a consultant to labor unions, and has drafted funding plans for campaigns for single-payer health insurance in Colorado, Maryland, Massachusetts, New York, Oregon, Pennsylvania, Rhode Island, and the state of Washington, and to Physicians for a National Health Plan. He is currently working on plans for Ohio.
Contributions
Publications
Reigniting the Labor Movement: Restoring Means to Ends in a Democratic Labor Movement
(
Routledge Press, 2008
).
Argues that the traditional, reformist unions, have declined to the point that one can reasonably question their viability.
State-Making and Labor Movements
(
Cornell University Press, 1998
).
Studies the origins of the modern labor movement in France and the United States before 1914.