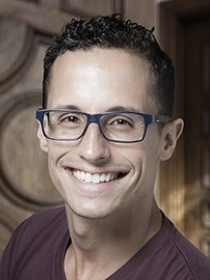 Greg
Prieto
Associate Professor of Sociology, University of San Diego
Connect with Greg
About Greg
Prieto's research falls into 3 areas: 1) immigration and social movements in the United States, 2) policing and police violence (Border Patrol and local police), 3) LGBTQ youth and their pathways into and out of the juvenile justice system. These substantive foci lie at the intersection of race, nation, sexuality and legal violence. Prieto is interested in social inequality as it is experienced by vulnerable populations and how those groups develop strategies to manage and resist their marginalization.
Contributions
Publications
Immigrants Under Threat: Risk and Resistance in Deportation Nation
(
New York University Press, 2018
).
Finds everyday life as an immigrant in a deportation nation is fraught with risk, but everywhere immigrants confront repression and dispossession, they also manifest resistance in ways big and small. Shifts the conversation from what has been done to Mexican immigrants to what they do in response.