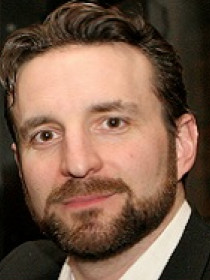 Gregory
Wawro
Professor and Deputy Chair, Department of Political Science, Columbia University
Connect with Gregory
About Gregory
Wawro's research focuses on the U.S. Congress, campaign finance, and judicial politics. His work on the filibuster in the U.S. Senate has sought to explain its evolution over history and how it affects the functioning of the institution today. He has testified before the Senate Committee on Rules and Administration on the history of the filibuster and worked with committee staff in exploring options for reforming Senate rules.
Contributions
Publications
"
What the Filibuster Tells Us about the Senate
" (with ).
Forum
9
, no.
4
(
2011
).
Assesses why the Senate has retained the filibuster despite the major changes in how it is used.
Filibuster: Obstruction and Lawmaking in the United States Senate
(with ) (
Princeton University Press, 2006
).
Traces the development of the filibuster, with a focus on how the Senate operated in the absence of a cloture rule (prior to 1917) and how the Senate has been affected by the rise of rampant obstructionism.
Legislative Entrepreneurship in the U.S. House of Representatives
(
University of Michigan Press, 2000
).
Explains why reelection-seeking members of Congress engage in the arduous, behind-the-scenes tasks of drafting and pushing legislation when there seems to be no direct electoral benefit for doing so.