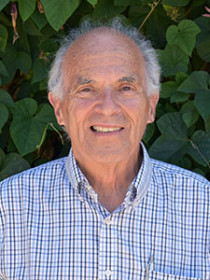 Harley
Shaiken
Professor of Education and Geography, and Director, Center for Latin American Studies, University of California-Berkeley
About Harley
Shaiken specializes in issues of work, technology, and global production. He explores issues at the intersection of globalization and the organization of work and their consequences for labor. In particular, he has examined issues of economic and political integration in the Americas, with a focus on the United States and Mexico. He is an adviser on trade and labor issues to public and private organizations and leading members of the U.S. Congress, and a member of the advisory boards of the Center for American Progress and the Latin American Program of the Open Society Institute.
Contributions
Publications
"
Work, Development, and Globalization
,"
Center for Latin American Studies, University of California, Berkeley
,
2004
.
Aims to provide fresh perspectives on the tension between the promise of export-led growth and the pressures of globalization, and concludes that depressed wages can make firms competitive in the short run but do not lay the basis for positive development.
"
The High Road to a Competitive Economy: A Labor Law Strategy
,"
Center for American Progress
,
May 31, 2004
.
Argues that the pervasive decline in union density is a matter of importance to citizens because unions play a vital economic role, and a strong labor movement is a cornerstone of a democratic society.
"
Crossing Borders: Trade Policy and Transnational Labor Education
" (with ).
Labour, Capital and Society
35
, no.
2
(
2004
):
342-268
.
Reports on an innovative transnational educational effort by Berkeley's Center for Latin American Studies and the International Association of Machinists and Aerospace Workers that sent representatives to worksites to inform union members and leaders throughout North America on the realities of the global economy and the importance of the union's role on trade policy.
"
The New Global Economy: Trade and Production under NAFTA
"
Journal Fur Entwicklungspolitik
3
, no.
4
(
2001
):
241-254
.
Examines three dimensions of Mexico-U.S. trade: first, the overall nature of the trading relationship, focusing on "revolving door" exports; second, the emergence of Mexico as a high quality, high productivity exporter; and third, the institutional factors shaping the disconnect between Mexico's increasing productivity and low real wages.
Technology and Work Organization in Latin American Motor Vehicle Industries
(
Economic Commission for Latin America and the Caribbean, 1995
).
Discusses changes in technology and manufacturing practice, and those shifts' effects on labor and the economy in South America.
Mexico in the Global Economy: High Technology and Work Organization in Export Industries
(
Center for U.S.-Mexican Studies, 1989
).
Explores the impact of computerization and other burgeoning technological advances on Mexico's export economy and labor structures.
Work Transformed: Automation and Labor in the Computer Age
(
Holt, Rinehart, and Winston, 1985
).
Combines insider views of industrial life as it is lived – by workers, engineers, and managers – with analyses of the problems and opportunities created by computer technology.