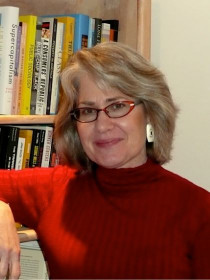 Kim
Voss
Professor of Sociology, University of California, Berkeley
Connect with Kim
About Kim
Voss studies labor, social movements, and social inequality. Much of her recent research has explored the politics of the American labor movement, particularly the prospects for its renewal. In earlier work, she studied the Knights of Labor – the largest American union organization of the nineteenth century – to shed light on the question of why the U.S. labor movement has traditionally been weak and politically conservative in comparison to labor movements in Western Europe. Voss also researches inequality and is currently at work on a project comparing how white and Latino immigrant workers understand their place in American society. Voss has been interviewed by radio stations in California and New York, and has appeared on the PBS News Hour. She has spoken to union groups in America, Canada, and Norway. She is an affiliate of the Institute for Research on Labor and Employment at the University of California, Berkeley and the Interuniversity Research Centre on Globalization and Work based at the University of Montreal, Université Laval and HEC Montreal.
Contributions
Publications
Rallying for Immigrant Rights: The Fight for Inclusion in 21st Century America
(with ) (
University of California Press, 2011
).
Traces the evolution and legacy of the 2006 protest movement – when millions of immigrants and their supporters took to the streets to rally for immigrant rights – considering which organizations were key to mobilization, how different framings of the marchers' goals resonated (or not), and the possibilities for future legislative change on immigration reform.
"
Democratic Dilemmas: Union Democracy and Union Renewal
"
Transfer: European Review of Labor and Research
16
, no.
3
(
August 2010
):
369-382
.
Examines the academic debate over union democracy and compares it with recent research on union renewal in the United States, ultimately suggesting that union democracy has too often been framed in singular terms, as only involving the curbing of the illegitimate accumulation of power by union leaders.
Hard Work: Remaking the American Labor Movement
(with ) (
University of California Press, 2004
).
Provides a concise overview of the labor movement in the United States, focusing on why American workers have failed to develop the powerful unions that exist in other industrialized countries and examining the possibilities for labor's revitalization.
Inequality by Design: Cracking the Bell Curve Myth
(with ) (
Princeton University Press, 1996
).
Presents a comprehensive new treatment of inequality in America, challenging and refuting arguments that expanding inequality is the natural, perhaps necessary, accompaniment of economic growth. Winner of the Myers Center Award for the Study of Human Rights in North America, 1997.
The Making of American Exceptionalism: The Knights of Labor and Class Formation in the Nineteenth Century
(
Cornell University Press, 1993
).
Takes a close look at the labor movement in the United States as compared to Western Europe, and finds that U.S. and European systems has much in common until the collapse of the Knights of Labor – the largest American labor organization at the time – began the path toward the anemic movement we recognize today.