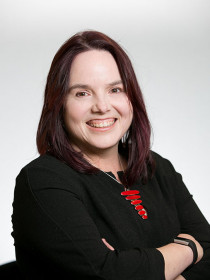 M. Gabriela
Torres
Professor and William Isaac Cole Chair in Anthropology, Associate Provost for Academic Administration and Faculty Affairs, Wheaton College
Connect with M. Gabriela
About M. Gabriela
Torres' research focuses on the relationship between the state and gender based violence. Overarching themes in Torres' writings include the role of sexual violence in genocide, how state and institutional policy enable different forms of sexual violence, and how the harms of sexual violence are conceptualized cross-culturally. Torres serves as the Ombudsperson for Sexual Harassment and Sexual Assault for the American Anthropological Association, a minority representative in the American Anthropological Association's Member's Programmatic Advisory and Advocacy Committee, and is past president of the New England Council on Latin American Studies.
Contributions
Irene Mata

M. Gabriela Torres
Publications
Sexual Violence in Intimacy
(edited with ) (
Routledge, 2020
).
Provides much needed scholarship to guide policymakers, practitioners, and activists as well as for researchers studying gender-based violence, marriage, and kinship, and the legal and public health concerns of women globally.
"
Gender-Based Violence and the Plight of Guatemalan Refugees
"
Cultural Anthropology
(
2019
).
Traces the gender-based violence continuum that begins in a refugee's country of origin focusing on Guatemalan women. Suggests that we must pay careful attention to continuing forms of gender based violence that take place in transit and in the countries where refugees seek refuge.
"
Violated Women, Reason, and Lo Político in the Imaginary of the Guatemalan Nation
"
Bulletin of Latin American Research
37
, no.
3
(
July 2018
):
261-274
.
Explores how political violence is imagined with women's bodies and suggests that such violence is always built on pre‐existing cultural practices. Argues that gender categorization is paramount to constructing a modern Guatemalan nation that all too often works to exclude women as knowing participants.
"
State Violence
" in
Cambridge Handbook of Social Problems
, edited by
Javier Treviño
(
Cambridge University Press, 2018
).
Provides a guide to the literature on state violence using the much studied case of Guatemala as a focal example. Presents competing concepts on the nature of violence, analyzes the different forms of state violence (genocide, political violence, and juridical violence). Suggests emerging trends in the literature of state violence that lead us to consider structural inequalities, the changing nature of the state, and the incorporation of new technologies of violent governance.
"
Engendering Violence: Military Leadership through the Moral Crisis of Guatemala's National Family
" in
Violence and Crime in Latin America: Representations and Politics
, edited by
Gemma Santamaria and David Carey Jr.
(
Oklahoma University Press, 2017
),
61-79
.
Examines a period of dictatorial rule in Guatemala, and the way in which the state expressed itself in terms of paternal love and family affection.
Marital Rape: Consent, Marriage, and Social Change in Global Context
(edited with ) (
Oxford University Press, 2016
).
Examines, with leading scholars, marital rape as a global problem with documented health and policy consequences globally.
"
Art and Labor in the Framing of Guatemala's Dead
"
Anthropology of Work Review
35
, no.
1
(
July 2014
):
14-24
.
Examines how photojournalists used photos of Guatemala's violence to craft aesthetic narratives, and to balance depicting atrocity with artistic considerations.
"
Precursors to Femicide: Guatemalan Women in a Vortex of Violence
" (with ).
Latin American Research Review
45
, no.
3
(
2010
):
142-164
.
Finds the naturalization of gender-based violence over the course of the twentieth century maintained and promoted the systemic impunity that undergirds femicide today. Accounts for the gendered and historical dimensions of the cultural practices of violence and impunity. Offers a re-conceptualization of the social relations that perpetuate femicide as an expression of post-war violence.