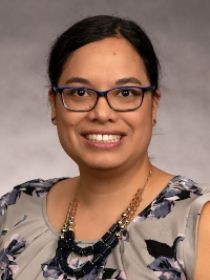 Malliga
Och
Assistant Professor of Global Studies and Languages, Idaho State University
Connect with Malliga
About Malliga
Och explores the impact of women in conservative parties and the kind of women who are elected to politics in advanced industrialized nations. Before joining Idaho State University, she was the Research Director of Political Parity, a program of the Hunt Alternative Fund in Cambridge, MA where she supervised several research projects exploring innovative strategies to increase the number of women in US Politics. Och is the Co-Chair of the Denver for CEDAW Campaign, a program by the United Nations Association USA which urges US cities to adopt the principles of gender equality and non-discrimination as defined in the UN Convention to End All forms of Discrimination Against Women in city ordinances.
Previously, Och was the Committee Chair for Educational Outreach at the United Nations Association Denver Chapter, and a member of the Colorado Leadership Council of the White House Project, the Public Advisory Committee and Small Donor Committee of NARAL Pro-Choice Colorado, the Diversity Council of Big Sister Association Boston, and a core member of Women in NAAP Boston.
Contributions
Publications
"
Report on the Status of the Cities for CEDAW Campaign
,"
United Nations Association Denver Metro Chapter
,
February 2018
.
Analyzes how cities have implemented the Convention on the Elimination of All Forms of Discrimination Against Women (CEDAW). Recommends steps the city of Denver could take if they plan to adopt CEDAW.
The Right Women: Republican Party Activists, Candidates, and Legislators
(edited with ) (
Praeger Press, January 2018
).
Explores the status and contributions of women in the Republican Party as activists, as candidates, and as representatives in Congress and across state legislatures.
The Feminization of the Grand Old Party?
(edited with ) (
Praeger Press, forthcoming
).
Analyzes GOP efforts to make the party more attractive to women. Analysis shows that GOP only did window dressing rather than including a female view point or women in its leadership and Caucus.
"
Female Bullies? Speech Interruption, Men, and the Representation of Women
,"
International Political Science Association
,
2016
.
Explores the extent of 'manterrupting' in German parliamentary debate. Finds that women MPs are interrupting male colleagues harshly to defend the introduction of a corporate board quota.
"
Conservative Feminists? Feminist Policy Adoption under Merkel's Leadership
,"
American Political Science Association
,
2015
.
Investigates the conditions under which women in conservative parties can push feminist policies forward. Shows that women need access to occupy critical junctures in policy-making process to promote policies that violate ideological principles of the party.
"
How Can Republican Female Candidates Overcome the Primary Hurdles? Lessons Learned from Case Studies
,"
Midwestern Political Science Association
,
2015
.
Illustrates the way in which selected Republican women have overcome hurdles in the primary process, i.e. the lack of a supportive infrastructure for Republican women, limited access to funds, and ideological prejudice towards female candidates.