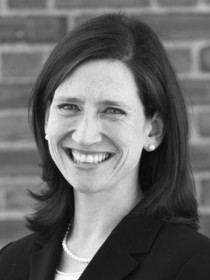 Margaret
A.
Post
Assistant Research Professor, Clark University
Connect with Margaret
About Margaret
Post's research focuses on the role of grassroots organizations in social policy change. Post aims to advance theory and practice of how contemporary organizations function as mediators of democratic inclusion, including grassroots and other community based nonprofits, national intermediaries, and multi-organizational alliances. Post's current research focuses on the prevalence and efficacy of 501(c)(4) nonprofit advocacy organizations.
Overarching themes in Post's writing include 1) how traditionally marginalized groups (women, immigrants, and low-income communities) gain access to the political arena; 2) the organizational conditions that facilitate such processes; and 3) the institutional contexts and factors that contribute to political agency, capacity, and successful demand making.
Post has served as a research and training partner with a range of non-profit and political organizations. Post currently serves as senior researcher with the Innovation Network, Inc, on a multi-year evaluation research project of Community Change. Post is also an evaluation research partner of the Civic Participation Action Fund. Post is an active member of the Association for Research on Nonprofit Organizations and Voluntary Action (ARNOVA), and serves on the leadership collective of the Community and Grassroots Association section as an at-large member.
Post is currently the clerk of the Board of Directors for Episcopal City Mission (Boston, MA), and was previously a member of the Board of Directors for the Waltham Fields Community Farm (2008-2012).
Publications
"
Performance Assessment in Grassroots Nonprofit Advocacy: The Promise of Qualitative and Participatory Approaches from a Critical Perspective
" (with ), in
Reframing Nonprofit Organizations: Democracy, Inclusion and Social Change
, edited by
Angela M. Eikenberry, Roseanne M. Mirabella, and Billie Sandberg
(
Melvin & Leigh, 2018
).
Examines performance measurement from a critical, social change perspective. Notes that while not a dominant approach taught in traditional research methods courses, this approach is essential to practitioners interested in expanding opportunities for the direct participation of community stakeholders in assessment and evaluation.
"
Movement-Building Opportunities for Change: Perspectives on Criminal Justice Reform Today
" (with ).
Nonprofit Quarterly
(
Winter 2016
).
Notes that as attention turns to the problem of mass incarceration in the United States, it is critical that the knowledge and experience of two oft-overlooked groups be brought in at the leadership level: those who have lived through incarceration, and the families and communities to which they return. Explores the role of directly impacted people in criminal justice reform efforts and lessons learned from our research with the Center for Community Change.
Publicly Engaged Scholars: Next Generation Engagement and the Future of Higher Education
(edited with ) (
Stylus Publishing, 2016
).
Presents the voices of a new generation of scholars, educators, and practitioners who are committed to civic renewal and the public purposes of higher education. Notes that they question existing policies, structures, and practices, and put forward new forms of engagement that can help to shape and transform higher education to align it with societal needs.
Grassroots Coalitions and State Policy Change: Organizing for Immigrant Health Care
(
LFB Scholarly Publishing, 2011
).
Investigates how statewide, health policy coalitions in Massachusetts and California incorporated immigrant interests in their organizing strategies for policy change between 2004 and 2007. Examines how coalitions build power for public influence in the policymaking arena, and focuses on inter-organizational partnerships, internal capacity building, and claims-making, and shows that multi-organizational alliances can be effective intermediary mechanisms for promoting interests and realizing political gains.