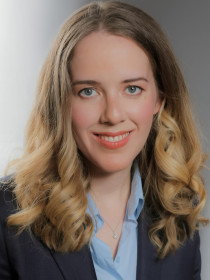 Marion
Laboure
Associate of the Economics Department, Harvard University
Connect with Marion
About Marion
Laboure's research focuses on international finance, public finance, and monetary economics. She is an economist with a PhD in Economics from the Ecole Normale Superieure and three masters in Economics, Government, and Management from the London School of Economics and Paris Dauphine University. Laboure brings a unique set of perspectives, combining private sector experience, a strong background in academic research, and policymaking. Her work history as an economist includes positions with Barclays, the Luxembourg Central Bank and the European Commission. She has also taught extensively at Harvard College, Harvard Kennedy School, Yale University, Paris Dauphine University and Sciences Po Paris.
Contributions
In the News
"
Towards a Fall in Living Standards
," Marion Laboure (with ),
Euractiv
,
November 1, 2016
.
"
The Great Stagnation
," Marion Laboure (with ),
The London School of Economics and Political Science
,
October 4, 2016
.
Publications
L'Invertissement dans la Structure du Capital
(with ) (
Economica, 2017
).
Provides the basic knowledge for investing without fear. Develops the main characteristics and definitions of the instruments, the strategies that can be implemented, as well as the practical aspects and pitfalls to be avoided.