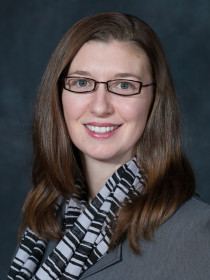 Maura
Mills
Professor of Management, The University of Alabama
Connect with Maura
About Maura
Mills' research focuses on issues related to human resources and organizational behavior, including how organizations can best structure work to facilitate improved employee experiences as well as optimal organizational outcomes. Overarching themes in Mills' writings include considerations of employee attitudes, engagement, well-being, and the work-family interface (balance, conflict, enrichment), particularly insofar as how they relate to employee gender. Mills is an active member of various professional organizations, including the Academy of Management, and the Society for Industrial and Organizational Psychology.
Publications
"
The Influence of Job Candidates' Physical Appearance on Interview Evaluations
" (with ).
Personal Psychology
18
, no.
2
(
2019
):
55-70
.
Draws on theory to propose an explanation regarding how and why specific components of physical appearance (e.g., hair, height, clothing, body type, attractiveness, etc.) influence interviewer perceptions of job applicants (e.g., through trait inference, perception of person-job fit, etc.), and how those characteristics ultimately inform the (in)accuracy of a hiring decision recommendation.
"
Employee Lactation: A Review and Recommendations for Research, Practice, and Policy
" (with ).
Human Resource Management Review
(
2021
).
Identifies and unpacks specific workplace resources (e.g., time, facilities, tools, access, support) that facilitate employee lactation ability & duration. Specifies the work-related challenges (occupational, organizational, leadership, employee) that hamper employee lactation, recommendations for leaders, organizations, & employees alike in improving practice.
Gender and the Work-Family Experience
.
Puts multiple faces – male as well as female – on complex realities with interdisciplinary & cross-cultural awareness and research-based insight. Examines & compares how women & men experience work-family conflict & its consequences for relationships at home as well as outcomes on the job.