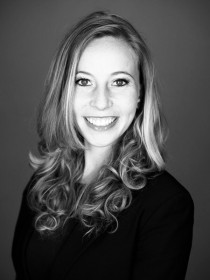 Maya
Kornberg
Researcher and Lecturer, NYU Brennan Center, Lecturer, Georgetown
Connect with Maya
About Maya
Kornberg is a legislative studies specialist. Her research, writing, teaching and public sector work focuses on civic engagement and democratic governance. She is currently lead author and lead researcher of the global parliamentary report, a joint project of the United Nations Development Program and the Inter-Parliamentary Union. The project explores how to strengthen the relationship between parliaments and the citizens they represent. My PhD, which I am now turning into a book, explores US congressional committees as a source of legislative learning. She has previously held positions at NYU's Govlab, American University, and Public Agenda.
Publications
"
Global Parliamentary Report 2022
,"
Interparlimentary Union
,
2022
.
Emerges as countries and communities aim to build forward better from the COVID-19 pandemic, which caused the greatest reversal in human development ever recorded. Discusses how the pandemic has compounded a range of global crises – including planet-threatening climate change and environmental degradation, deepening inequalities and poverty, and food insecurity.
"
The Leadership as a Spoiler
" (with ), in
Spoiling and Coping with Spoilers
, edited by
Galia Golan and Gilead Sher
(
Indiana University Press, 2019
),
30-57
.
Looks at the political leadership itself as a spoiler in the peace negotiations in which it takes part, and we shall focus on spoiling activity during the negotiation phase before an agreement is signed. Assumes that there is a dividing line between the leadership in negotiations and spoilers outside of it is too narrow.