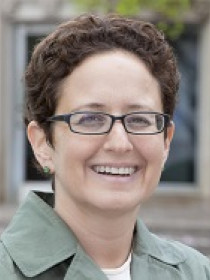 Melissa
Lane
Class of 1943 Professor of Politics, Princeton University
Connect with Melissa
About Melissa
Lane's expertise is in political theory and the history of political thought. This includes work on the history of ideas about democracy, citizenship, and sustainability, and about the role of knowledge in politics. She also collaborates with scientists and public policy scholars on issues about scientific communication and scientific uncertainty. Having lived and worked in the UK for twenty years before moving to Princeton, Lane has been actively involved with UK-based civic groups including the Royal Society for the encouragement of Arts, Manufactures and Commerce, and the Prince of Wales' Business and Sustainability Programme.
Contributions
Publications
"
Uncertainty, Action and Politics: The Problem of Negligibility
" in
Political Thought and the Environment
, edited by
K. Forrester and S. Smith
(
Cambridge University Press, forthcoming
).
Considers a common argument against taking action on climate change at the individual, corporate, sectoral or national level – that one's actions will be negligible in terms of making a difference. Examines this argument as treated in rational choice and in ethics, and argues that the uncertainty, interactivity, and concern for identity that characterize politics make it a bad argument for not taking initiative at any of the levels mentioned above.
"
The Ethics of Scientific Communication under Uncertainty
" (with ).
Politics, Philosophy and Economics
(
forthcoming
).
Examines the ethical responsibility of scientists in reporting uncertainties in scientific assessments, illustrated by a case in the IPCC Fourth Assessment Report. Sets out a framework of basic ethical principles that can guide such assessments and discusses where and how tradeoffs might be legitimate among them.
Eco-Republic: What the Ancients Can Teach Us about Ethics, Virtue, and Sustainable Living
(
Princeton University Press, 2012
).
Draws on ancient Greek thought – and in particular, on Plato's Republic – to set out a framework for making society stable in terms of individual desires and values, which must inform any effort to make it ecologically sustainable. Argues that ancient thought can help to inform a new social and political ideal as the model of private appetites driving commercial society increasingly hits its ecological limits.
"
A Philosophical View on States and Immigration
" in
Globalizing Migration Regimes: New Challenges to Transnational Cooperation
, edited by
Kristof Tamas and Joakim Palme
(
Ashgate, 2006
),
131-143
.
Argues that the classic theories of sovereignty and political obligation allow anyone who is willing to undertake such obligation to become a citizen; they offer far scanter grounds for restricting rights of immigration than is commonly believed.
"
The Moral Dimension of Corporate Accountability
" in
Global Responsibilities: Who Must Deliver on Human Rights?
, edited by
Andrew Kuper
(
Routledge, 2005
),
229-250
.
Argues that corporations can and should shoulder moral responsibilities that go beyond their legal obligations, rebutting the view that law either can or should exhaust their duties. Only through participation in public debate can these responsibilities be identified and defended.