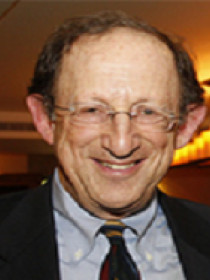 Michael
Lipsky
Former Professor of Political Science, Massachusetts Institute of Technology
Former Foundation Official, Ford Foundation
Connect with Michael
About Michael
Lipsky's work focuses on the consequences of delivering public services through police officers, teachers, welfare workers and other 'street level bureaucrats' who interact directly with citizens in the course of their jobs. His practical experiences in public affairs includes a 12 year stint at the Ford Foundation, where he advanced an agenda focused on improving governance and public policy delivery, primarily in the United States.  While at Ford he helped establish the State Priorities Partnership, the network of groups now in 40 states that monitor state fiscal policies to support the interests of low income people, and the International Budget Partnership (IBP), an organization that promotes transparency and accountability in fiscal policies in countries around the world. Lipsky currently serves as the Chair of the IBP board, and on the board of governors of Honoring Nations, the Harvard University project that identifies and promotes the accomplishments of Native American governments.   
Contributions
Publications
"
Rulemaking as a Tool of Democracy: Reclaiming the Debate on Regulation
,"
Demos
,
December 2014
.
Discusses how important strains of contemporary discourse treat regulation as incompatible with economic prosperity, and markets as the preeminent institutions of society. Argues that these perspectives are not supportable. Evaluates how modern political economies require effective markets, but how they also need effective rules to help shape markets and to secure public purposes.
Street-level Bureaucracy: Dilemmas of the Individual in Public Services
(
Russell Sage Foundation, 2010 [30th Anniversary Edition with a new chapter and revised preface]; Original Edition, 1980
).
Discusses ground-breaking foundational work on how public services such as policing, teaching and various forms of social work could be compared to one another because they share certain characteristics: direct interaction with citizens in service delivery, and the need to use discretion in the course of their jobs. Reflects on the state of the field and comments on the ways in which the concept has held up over time in the 30th Anniversary edition.
Nonprofits for Hire: The Welfare State in the Age of Contracting
(with ) (
Harvard University Press, 1993
).
Explores the implications for nonprofit organizations, and for the nature of public policy, when governments contract with nonprofits to provide services.