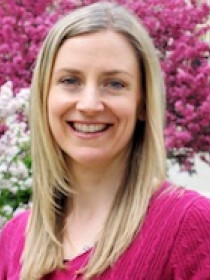 Monica
Schneider
Associate Professor of Political Science, Miami University
Connect with Monica
About Monica
Schneider studies why women and minorities are underrepresented as office holders, with a particular focus on how political ambition and stereotypes limit their electoral prospects. Monica is also passionate about mentoring female and minority professors in the academy. On a personal level, she is involved in the Down Syndrome Association of Greater Cincinnati to support her first born son who was born with an extra chromosome.
Contributions
Publications
The Political Psychology of Women in U.S. Politics
(edited with ) (
Routledge Press, 2017
).
Written for academic and popular audiences and includes cutting-edge research and reviews of research on the topics of women as citizens, women as candidates, and women in political leadership. Covers political socialization of women, gender gaps in public opinion, public policy and political action, political ambition, gender stereotypes, group identity, and women as legislators and judges.
"
Measuring Stereotypes of Female Politicians
" (with ).
Political Psychology
35
, no.
2
(
2014
):
245-266
.
Questions the assumption that stereotypes about female politicians are the same as stereotypes about women so that if we think women are weak, we will think female politicians are too. Finds the stereotypes of female politicians include fewer masculine and leadership qualities than male politicians and that they do not possess positive qualities that women are often assumed to have, like empathy and caring.