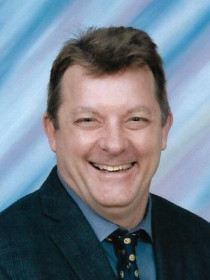 Patrick
Blessinger
Adjunct Associate Professor of Education, School of Education, St. John's University
Executive Director and Chief Research Scientist, HETL Association
About Patrick
Blessinger's research focuses on higher education reform, educational policy, and community engagement amidst the inequalities and inequities in American democracy and higher education. Blessinger is an internationally recognized scholar and leader in the democratization of higher education. Current projects include researching the open education movement and promoting higher education as a human right. Blessinger convenes an annual conference on transforming higher education and he is a contributing writer for several education news outlets. His vision is to create sustainable models of higher education that benefit everyone in society.
Contributions
Publications
Democratizing Higher Education: International Comparative Perspectives
(edited with ) (
Routledge Publishing, 2015
).
Examines the emerging trends occurring in higher education, focusing on the most relevant political and social forces that underlie these trends. Explores how higher education can be developed to provide quality life-long learning for all in a fast-changing, knowledge-intensive, democratic society.
Inquiry-based learning for faculty and institutional development: A conceptual and practical resource for educators
(edited with ) (
Emerald Group Publishing, 2014, paperback 2014
).
This volume covers the many issues and concepts of how inquiry-based learning can be applied to faculty and institutional development, serving as a conceptual and practical resource and guide for educators offering practical examples of IBL in action and diverse strategies for how to implement IBL in different contexts.
Meaning-Centered Education: International Perspectives and Explorations in Higher Education
(edited with ) (
Routledge Publishing, 2013
).
Argues that in a time of rapid social change and economic challenges, many institutions of higher education are attempting to reform by promoting standardization approaches. Explores an alternative vision of education where students and instructors engage in open meaning-making processes and self-organizing educational practices.