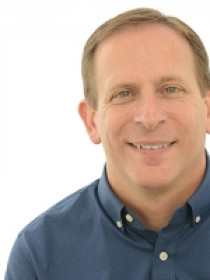 Phillip
Levine
Professor of Economics, Wellesley College
Connect with Phillip
About Phillip
Levine's recent work on teen childbearing has explored why the teen birth rate is so high in the United States and why it has been falling (including the impact of MTV's 16 and Pregnant). He has also explored the impact the introduction of Sesame Street in 1969 on children's outcomes at older ages. Other work has focused on the impact of high inequality in the U.S. on later life outcomes for disadvantaged youth. He is also founder and CEO of MyinTuition Corp., which operates the MyinTuition simplified financial aid calculator available at MyinTuition.org. 
Contributions
Publications
"
Transparency in College Costs
,"
Brookings
,
November 12, 2014
.
Addresses the lack of transparency in the college pricing system, past attempts to address the problem, and proposals to do more in the future, with a particular focus on selective, private higher educational institutions.
Targeting Investments in Children: Fighting Poverty When Resources are Limited
(with ) (
The University of Chicago Press, 2010
).
Tackles the problem of evaluating anti-child poverty programs by examining them using a common metric: their impact on earnings in adulthood.