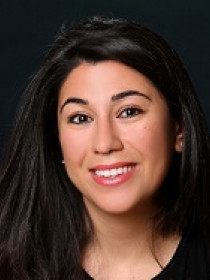 Rawan
Arar
Postdoctoral Fellow in International and Public Affairs, Watson Institute for International and Public Affairs, Brown University
About Rawan
Arar is a political sociologist whose research interests include international immigration, refugee studies, race and ethnicity, citizenship, human rights, gender, law, and conflict and post-conflict societies. She investigates the international refugee regime, burden sharing between states, state sovereignty, and the role of international institutions. These theoretical interests have led her to consider refugee hosting in the Middle East, primarily Jordan, in relation to refugee and asylum issues in the United States, Australia, and Europe. She has worked with Syrian, Sudanese, Palestinian and Iraqi refugees. 
Arar has engaged policymakers and practitioners through consultations for the US State Department, World Bank, and UNRWA (the United Nations Relief and Works Agency, ) as well as presentations for the Army War College, EUROMED Migration IV, and a Jordanian conference on South-North Dialogue under the patronage of Jordanian Prime Minister Abdallah Nsour. She has shared her research with a general audience through San Diego's National Public Radio, station KPBS, and the Washington Post's Monkey Cage Blog.
Contributions
Publications
"
The Sociology of Refugee Migration
" (with ).
Annual Review of Sociology
44
(
2018
):
387-406
.
Discusses how theorization in the sociology of migration and the field of refugee studies should be broken down by greater mutual engagement. Reveals how unwarranted assumptions shape contemporary disputes about the scale of refugee crises, appropriate policy responses, and suitable research tools. Reveals a pattern that poses major challenges to theories of assimilation and citizenship developed in settler states of the Global North.
"
The New Grand Compromise: How Syrian Refugees Changed the Stakes in the Global Refugee Assistance Regime
"
Middle East Law and Governance
9
, no.
3
(
2017
):
298-312
.
Argues that a "new grand compromise" emerged where major refugee host states in the Global South, especially those with large Syrian refugee populations, were able to leverage the value of their refugee hosting capacity and renegotiate policies to promote state-centric agendas. Elaborates on the case of Jordan to illustrate how government officials strategically capitalized from the influx of asylum seekers in Europe, making Jordanian resilience and development an integral part of the global refugee response.
"
What Drives Refugee Migration?
" (with ).
The American Political Science Association
4
, no.
2
(
2016
):
7-12
.
Outlines the sociology of international immigration and how it can provide important tools with which to analyze the refugee experience by moving beyond the legal definition of a refugee as outlined by the 1951 Refugee Convention.
"
International Solidarity and Ethnic Boundaries: Using the Israeli-Palestinian Conflict to Strengthen Ethnic Claims in Northern Ireland
"
Nations and Nationalism
(
forthcoming
).
Demonstrates that by adopting an ally, expressions of international solidarity also designate an adversary, making the boundary between the two a possible incentive for solidarity. In Northern Ireland, some Unionist and Nationalist political entrepreneurs rely on expressions of international solidarity with Israelis or Palestinians, respectively, to make adversarial ethno-national claims to the nation-state.