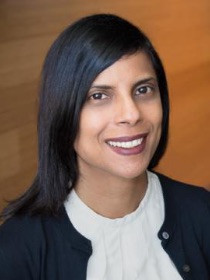 Saher
Selod
Assistant Professor of Sociology, Simmons College
Connect with Saher
About Saher
Selod's research examines the Muslim experience in the years after 9/11. Specifically, she looks at American Muslims' experiences with discrimination that are incurred upon them through their surveillance by the government through policies and upheld by private citizens. Her research also focuses on the idea that Muslims are a threat to national security and American values.
Contributions
No Jargon Podcast
Publications
"
Criminalization of Muslim American Men in the United States
" in
The Immigrant Other: Lived Experiences in a Transnational World
, edited by
Rich Furman and Alissa Ackerman
(
Columbia University Press, forthcoming
).
Examines how Muslim men have been criminalized and racialized in U.S. airports.
Forever Suspect: Racialized Surveillance of Muslim Americans in the War on Terror
(
Rutgers University Press, 2018, paperback 2018
).
Shows how a specific American religious identity has acquired racial meanings, resulting in the hyper surveillance of Muslim citizens. Investigates how Muslim Americans are subjected to racialized surveillance in both an institutional context by the state and a social context by their neighbors and co-workers. Underscores how this newly racialized religious identity changes the social location of Arabs and South Asians on the racial hierarchy further away from whiteness and compromises their status as American citizens.