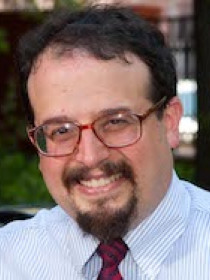 Stuart
Shapiro
Professor and Director of the Public Policy Program, Bloustein School of Planning and Policy, Rutgers University
Connect with Stuart
About Stuart
Shapiro is an expert on the regulatory process at both the state and federal level. His research focuses on the role that different parts of the process (such as public participation, economic analysis of regulations, and executive and legislative involvement in the review of regulations) play in affecting the substance of regulations. Much of his work has concluded that the process matters much less than who is in power and making decisions. Prior to coming to Rutgers, Shapiro worked for five years at the Office of Management and Budget in Washington under Presidents Clinton and George W. Bush.
Contributions
Publications
The Politics of Regulatory Reform
(with ) (
Routledge, 2015
).
Argues that the regulatory process and its influence on the economy is widely misunderstood by the public and policy-makers alike. Concludes that the politics of regulatory reform is much more about politics than it is about regulation.
"
The Checkered History of Regulatory Reform Since the APA
" (with ).
N.Y.U. Journal of Legislation and Public Policy
19
, no.
1
(
2016
):
141
.
Discusses the failures of four regulatory reform statutes to meaningfully change regulatory policy. By matching the legislative history of these statutes with their actual performance, demonstrates that a lack of true will for regulatory reform in Congress and the presidency has led to loopholes in reform statutes that have subsequently hampered their implementation.
Analysis and Public Policy: Successes, Failures, and Directions for Reform
(
Edward Elgar Publishing, 2016
).
Addresses the question of when different forms of comprehensive analysis (cost-benefit analysis, risk assessment, and environmental impact assessment) make a difference in policy decisions. Finds that law, politics and bureaucracy are the key constraints on analysis and proposes reforms to make analysis more effective.
The Politics of Regulatory Reform
(with ) (
Routledge, 2013
).
Uses a unique data set on the volume of regulation in 28 states as well as some detailed case studies to examine why politicians continually propose and enact changes to the process by which regulatory agencies produce regulations. Concludes that these "regulatory reforms" do little to affect regulations but allow legislators and governors to take credit for dealing with the perceived economic impacts of regulation.
"
The Paperwork Reduction Act: Research on Current Practices and Recommendations for Reform
,"
Report to the Administrative Conference of the United States
,
January 31, 2012
.
Examines the implementation of the Paperwork Reduction Act which affects every attempt by federal agencies to collect information from the public. The report concluded that the Act has been largely ineffective and should be retooled to focus on the most burdensome collections.