2 Experts Available for Timely Analysis on Reapproved NC Abortion Ban
Yesterday, the NC legislature overrode the governor's veto on a 12-week abortion ban.
For reporters looking for an expert on the impact this ban could have for people seeking abortion in NC, the following university-based experts are available to provide commentary and analysis.
 
University of North Carolina at Chapel Hill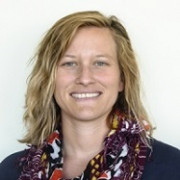 Cartwright's research interests include contraception and abortion access in the U.S. and other restrictive country settings, infertility and disparities in access to assisted reproductive technologies, and digital innovations for increasing access to reproductive health care.
Peters' research focuses on reproductive justice; poverty and economic justice; the ethics of economic globalization; and environmental justice. Overarching themes in Peters' work include feminist theology and critical feminist approaches to religion; social justice and social change; and solidarity ethics, whiteness and privilege.