Expert Spotlight: Colorado Springs Shooting and Anti-LGBT Bias
In light of the recent mass shooting in Colorado Springs at Club Q, Sophie Bjork-James is available to provide commentary and analysis to reporters covering the anti-LGBTQ bias that likely motivated the crime.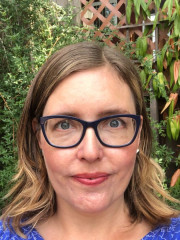 Bjork-James has over ten years' experience researching both the US-based Religious Right and the white nationalist movements. She is the author of The Divine Institution: White Evangelicalism's Politics of the Family (Rutgers University Press, 2021) which provides an ethnographic account of how a theology of the family came to dominate a white evangelical tradition in the post-Civil Rights movement United States. Her work focuses on how opposing LGBTQ rights became a central component of evangelicalism.