Reducing the Impact of Systemic Racism on Health in New York City by 2025
Policy Briefs
Six Practical Ideas for a New Era
Infrastructural Health Equity and Racial Justice for Youth in New York City Public Schools and Public Spaces
By making New York City a healthier, more equitable place to live, work and play, its leaders have an opportunity to close racial and ethnic gaps in health and well-being, as well as bolster the economic stability of communities of color.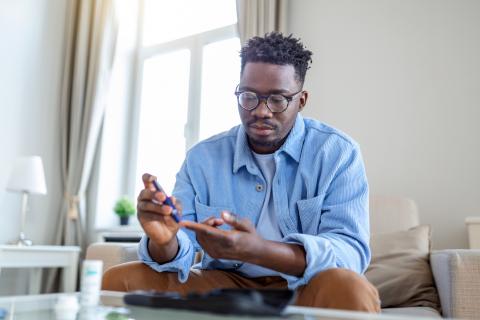 Preventing Type 2 Diabetes among Young People in New York City
Mayor Eric Adams and many City Council members have promised to improve health, reduce racial/ethnic inequities in health, and take on the inequality that threatens the city's future. A comprehensive campaign to prevent diabetes among young could turn these pledges into life-saving action.
Centering Health in Designing NYC's New Borough Jails
City leaders have an opportunity to make lasting changes that can improve the health of people in jail and better protect public health and public safety. These recommendations can help to rebuild communities of color that have been damaged by decades of discriminatory policies and will protect the health and safety of all New Yorkers.
Passing the New York Health Act for Racial Justice
The New York Health Act would create a state-sponsored, single-payer health program that would provide comprehensive coverage to all residents of New York—patients would no longer have to contend with deductibles, co-payments, or surprise out-of-pocket costs. 
Educating NYC Youth Beyond 2+2, Sexual and Reproductive Health, an Indispensable Element of the Equation
New York State law is failing New York City students by ignoring their need for sexual and reproductive health education. As a matter of social justice, it is imperative within NYC to empower youth with consistently implemented, comprehensive, medically accurate, sexual health information.
Closing the Racial and Ethnic Gap in Housing Insecurity Among Families with Children in New York City
It is becoming increasingly difficult for families to afford living in New York City, and this is especially true for Black and low-income New Yorkers. These communities make up the majority of families whose children are removed from homes due to housing insecurity.