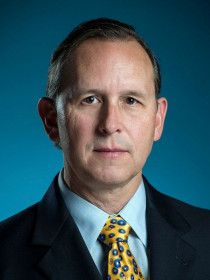 Jeffrey
B.
Wenger
Senior Policy Researcher, RAND Corporation
Connect with Jeffrey
About Jeffrey
Wenger conducts research on the role of social policy in the U.S. labor market. He focuses his academic research on two areas: 1) unemployment insurance and 2) retirement savings and investments. Wenger's unemployment insurance research investigates whether unemployment insurance finances alter benefit generosity, and the effect of the bureaucracy on benefit receipt. He has consulted with a number of state-level departments of labor, the Joint Economic Committee of Congress, the House Ways and Means committee, and the Senate Health, Education, Labor and Pensions committee on unemployment insurance policy.
Contributions
In the News
"
Taking the Brunt of a Souring Job Market
," Jeffrey B. Wenger,
The Takeaway
,
Public Radio International and WNYC
,
December 4, 2008
.
"
Our System to Aid Unemployed Needs Fixing
," Jeffrey B. Wenger,
San Diego Union-Tribune
,
December 27, 2002
.
"
Unemployment Insurance Systems Could Falter as Joblessness Spreads
," Jeffrey B. Wenger,
Houston Chronicle
,
November 3, 2001
.