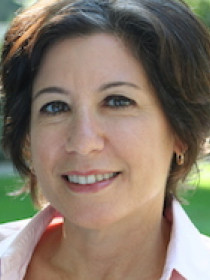 Leslie
McCall
Associate Director, Stone Center; Presidential Professor of Sociology and Political Science, CUNY Graduate School and University Center
Connect with Leslie
About Leslie
McCall studies trends in earnings and income inequality and public opinion about inequality, economic opportunity, and a wide range of social and economic issues and policies. Her research on inequality focuses on growing economic disparities among women and families as gender inequality at work and home continues to decline. Her research on public opinion examines changes in attitudes over the last several decades and includes an examination of media coverage of inequality from the 1980s to the present. She was formerly Professor of Sociology and Political Science and Faculty Fellow at the Institute for Policy Research, Northwestern University.
Contributions
Publications
"
Class Position and Political Opinion in Rich Democracies
"
46
(
2020
):
419-441
.
Reviews social science research on the views of different class segments vis-à-vis economic, political, and sociocultural issues, finding greater scholarly attention to the interdependence of economic, social, and political concerns and preferences than arguably was the case even a few years ago.
"
Economic Self-Reliance and Gender Inequality between U.S. Men and Women, 1970–2010
"
American Journal of Sociology
124
, no.
5
(
2019
).
Introduces a measure that allows asymmetric changes and also incorporates multiple population subgroups and income sources beyond couples' labor earnings. Uses Current Population Survey data, the authors find that women's self-reliance increased dramatically, as expected, but men's declined only slightly. Decomposes these trends into changes in family structure and redistribution, which increased and decreased self-reliance, respectively, for men and women, though more for women.
The Undeserving Rich: Beliefs about Inequality, Opportunity, and Redistribution in American Society
(
Cambridge University Press, 2013
).
Examines the relationship between views about inequality, opportunity, and social and economic policies over the past three decades.