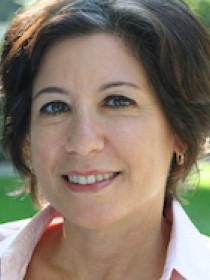 Leslie
McCall
Presidential Professor of Sociology and Political Science, and Associate Director of the Stone Center on Socio-Economic Inequality, City University of New York
Connect with Leslie
About Leslie
McCall studies trends in earnings and income inequality and public opinion about inequality, economic opportunity, and a wide range of social and economic issues and policies. Her research on inequality focuses on growing economic disparities among women and families as gender inequality at work and home continues to decline. Her research on public opinion examines changes in attitudes over the last several decades and includes an examination of media coverage of inequality from the 1980s to the present. She was formerly Professor of Sociology and Political Science and Faculty Fellow at the Institute for Policy Research, Northwestern University.
Contributions
Publications
The Undeserving Rich: Beliefs about Inequality, Opportunity, and Redistribution in American Society
(
Cambridge University Press, 2013
).
Examines the relationship between views about inequality, opportunity, and social and economic policies over the past three decades.