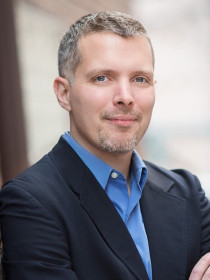 Luke
Shaefer
Associate Professor of Social Work and Public Policy, University of Michigan
Research Affiliate, National Poverty Center
Connect with Luke
About Luke
Shaefer's research focuses on the effectiveness of public programs in the U.S. in serving low-wage workers and economically disadvantaged families. His recent work explores the impact of food stamps participation on non-food household material hardship, barriers to unemployment insurance faced by low-educated workers, and the rise of extreme poverty in the U.S.
Publications
"
Extreme Poverty in the United States, 1996 to 2011
,"
National Poverty Center
,
2012
.
Finds that the number and proportion of households with children living on $2 or less, per person, per day rose considerably between 1996 and 2011, even after accounting for food stamps. This growth was concentrated among sub-groups that were particularly impacted by the 1996 welfare reform.
$2.00 a Day: Living on Almost Nothing in America
(with ) (
Houghton Mifflin Harcourt, 2015
).
Illuminates a troubling trend: a low-wage labor market that increasingly fails to deliver a living wage, and a growing but hidden landscape of survival strategies among America's extreme poor. Delivers new evidence and new ideas to our national debate on income inequality.
"
Expanding the Discourse on Antipoverty Policy: Reconsidering a Negative Income Tax
" (with ).
Journal of Poverty
19
, no.
2
(
2015
):
218-238
.
Proposes that advocates for the poor consider the replacement of the current means-tested safety net in the United States with a Negative Income Tax. Highlights gaps in service provision that leave millions in poverty, explains how a NIT could help fill those gaps, and compares current expenditures on major means-tested programs to estimated expenditures necessary for a NIT. Addresses the financial and political concerns that are likely to arise in the event that a NIT proposal gains traction among policy makers.