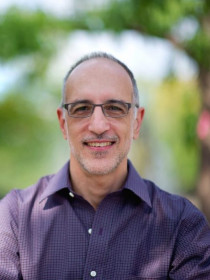 Martin
Gilens
Professor of Public Policy, University of California, Los Angeles
Connect with Martin
About Martin
Gilens' current research focuses on inequality and public policy. In Affluence & Influence and related journal articles, he explores how political inequality in the United States has evolved over the last several decades and how the disparity in government responsiveness to more and less well-off Americans has been shaped by interest groups, parties, and elections. A second major area of Gilens' work concerns race and public attitudes toward poverty and inequality. In this research, he explores the role of the news media in shaping how the public perceives of poverty and welfare.
Publications
"
Testing Theories of American Politics: Elites, Interest Groups, and Average Citizens
" (with ).
Perspectives on Politics
12
, no.
3
(
2014
):
564-581
.
Discusses four theoretical traditions in the study of American politics—which can be characterized as theories of Majoritarian Electoral Democracy, Economic-Elite Domination, and two types of interest-group pluralism, Majoritarian Pluralism and Biased Pluralism— that offers different predictions about which sets of actors have how much influence over public policy: average citizens; economic elites; and organized interest groups, mass-based or business-oriented.
Affluence and Influence: Economic Inequality and Political Power in America
(
Princeton University Press and the Russell Sage Foundation, 2012
).
Examines the disproportionate influence of affluent Americans over government policy, showing that the ability of the well-off to influence political decision-making has grown over time, but that impending elections and strong partisan competition in Congress can help produce policies that are more broadly responsive to the public as a whole.
Why Americans Hate Welfare: Race, Media, and the Politics of Anti-Poverty Policy
(
University of Chicago Press, 1999
).
Explores the racialization of poverty in America, and role of the media in perpetuating stereotypes of African Americans as the "undeserving poor." Also shows that news coverage of poverty during hard times is both more sympathetic to the poor and less likely portray the poor as black.