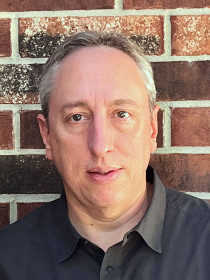 Rich Huston
Senior Salesforce Administrator and IT Manager
About Rich
Rich is based in The Woodlands, Texas. He is a Certified Salesforce Administrator with 20 years of experience managing enterprise B2C, B2B, CMS, LMS, fundraising and event ticket SaaS platforms for non-profits and social enterprises. Previous experience includes 15 years of senior management as a technology director and publisher, web developer, network technician, commercial photographer and graphic designer.

In his work at SSN, Rich collaborates with the Chapters & Membership, Policy, Communications and Trainings teams on data integrity, process streamlining and staff training in SaaS platforms. Areas of focus include Salesforce architecture, fundraising, project management, organizational change, stakeholder management, analysts and reporting.

Rich has graduated with degrees in English, Desktop Publishing and Commercial Photography. He values sustainable lifestyle choices and working for a good cause.