Tax Day Feature: New Mexico SSN Helps Families Recover Tax Credits
It's Tax Day 2021. And just like every year, the Earned Income Tax Credit will help low- and moderate-income families across the country keep more of their hard-earned money in their pockets, at times receiving over $6,500 depending on eligibility.
In New Mexico, Janet Page-Reeves and Elise Trott Jaramillo started a program to train community healthcare workers in tax-preparation to help eligible residents receive the Earned Income Tax Credit. In 2020, these community healthcare workers helped about 50 low-income families recover over $90,000 in tax credits. Because of the impact of this pilot initiative, the chapter submitted a grant proposal to the Department of Human and Health Services, which is now funding a three-year implementation and research project to help more families in the state recover the tax credits they have earned.
Read more success stories from across the network in SSN's 2020 Annual Report.
Page-Reeves is a cultural anthropologist with training in political economy and gender theory. She has extensive experience utilizing ethnographic methods to conduct collaborative research and engage in applied work in Latino and Native communities in New Mexico and Bolivia with a focus on research with women. Her training as an anthropologist provides her with the skills for designing and conducting research using an ethnographically inspired approach. 
Pacific Institute for Research and Evaluation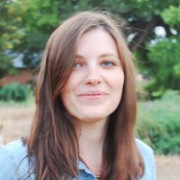 Trott's research focuses on grassroots political organizing around natural resources, particularly water management. Her dissertation research examines how organizers of New Mexico's "acequias" (communally-managed irrigation ditches) connect communal water management to social justice, environmental health, and community wellbeing.