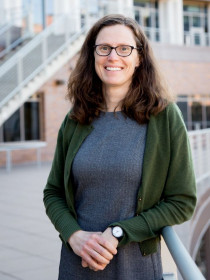 Annalee
Good
Researcher and Evaluator, University of Wisconsin-Madison
Connect with Annalee
About Annalee
Good is a researcher and evaluator at the Wisconsin Center for Education Research, where she co-directs the Wisconsin Evaluation Collaborative, and Directs the WCER Clinical Program. She supports many youth-serving organizations through research-practice partnerships and culturally responsive evaluation in topics such as digital tools in K12 classrooms, community schools, tutoring, and ensuring equitable access and outcomes in learning opportunities.
In the News
Annalee Good
's research on
standards for digital education tools
discussed by
"UW Collaborators Point Out Disparity in Sphere of Digital Learning,"
The Badger Herald
,
May 1, 2014
.