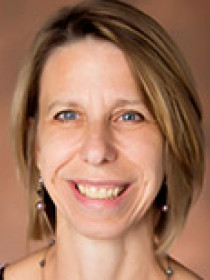 Carolyn
J.
Heinrich
Professor of Public Policy, Education and Economics, Peabody College of Education and Human Development and Department of Economics, Vanderbilt University
Connect with Carolyn
About Carolyn
Heinrich's research focuses on education and social welfare policy, public management and performance management, and social program evaluation. She is currently engaged in research to improve education and training program effectiveness, including the evaluation of K-12 public school interventions and federal workforce development programs, as well as other ongoing research on labor market outcomes for low-skilled and disadvantaged workers, performance management and contracting, and poverty reduction efforts. She frequently works with federal, state and local governments and also collaborates with nongovernmental organizations such as the World Bank, Inter-American Development Bank, UNICEF and others in research to improve program and policy design and the impacts of social protection and poverty reduction efforts in middle-income and developing countries.
No Jargon Podcast
Publications
"
The Efficacy of Private Sector Providers in Improving Public Educational Outcomes
" (with ).
American Educational Research Journal
50
, no.
5
(
2013
):
856-894
.
Estimates the effectiveness of providers of supplemental educational services in increasing the math and reading achievement of disadvantaged, urban public school students who are attending schools that are not making adequate yearly progress under No Child Left Behind.
"
Do Public Employment and Training Programs Work? Nonexperimental Net Impact Estimates of the Workforce Investment Act Program
" (with ).
IZA Journal of Labor Economics
2
, no.
6
(
2013
).
Presents estimates of the impacts of the primary, publicly-funded employment and training program—the Workforce Investment Act – on the employment and earnings of program participants.
"
Improving Education and Employment for Disadvantaged Young Men: Proven and Promising Strategies
" (with ).
The ANNALS of the American Academy of Political and Social Science
635
(
2011
):
163-191
.
Compiles and reviews the evidence on programs and policies aimed at improving: youth development for disadvantaged adolescents and young teens; educational attainment and employment for in-school youth; and "reconnecting" those who are out of school and frequently out of work to identify programmatic strategies that are promising or proven based on rigorous evaluations.
"
Incentives and their Dynamics in Public Sector Performance Management Systems
" (with ).
Journal of Policy Analysis and Management
29
, no.
1
(
2010
):
183-208
.
Reviews the growing body of evidence about how performance measurement and incentive systems function in practice and how individuals and organizations respond and adapt to them over time, and it also presents a dynamic framework for ongoing research that takes into account expected strategic behavior of individuals and its implications for accurate measurement of performance over time.
"
Evidence-Based Policy and Performance Management: Challenges and Prospects in Two Parallel Movements
"
The American Review of Public Administration
37
, no.
3
(
2007
):
255-277
.
Addresses questions about what should count as evidence, how it should be communicated, who should judge the quality and reliability of evidence and performance information, and how to achieve a balance between processes that produce rigorous information for decision making and those that foster democratic governance and accountability.