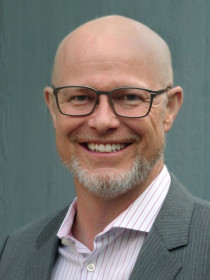 David
Scott
FitzGerald
Theodore E. Gildred Chair in U.S.-Mexican Relations; Professor of Sociology; and Co-Director of the Center for Comparative Immigration Studies, University of California-San Diego
Connect with David
About David
David Scott FitzGerald is Theodore E. Gildred Chair in U.S.-Mexican Relations, Professor of Sociology, and Co-Director of the Center for Comparative Immigration Studies at the University of California San Diego. His research analyzes policies regulating migration and refugees in countries of origin, transit, and destination, as well as the experiences of people on the move.
Publications
Culling the Masses: The Democratic Origins of Racist Immigration Policy in the Americas
(with ) (
Harvard University Pres, 2014
).
Questions the widely held view that in the long run democracy and racism cannot coexist. Shows that democracies were the first countries in the Americas to select immigrants by race, and undemocratic states the first to outlaw discrimination. Through analysis of legal records from twenty-two countries between 1790 and 2010, the authors present a history of the rise and fall of racial selection in the Western Hemisphere.
"
Emigration's Impacts on Mexico: A Sociology of Dissimilation
" in
How Immigrants Impact their Homelands
, edited by
Susan Eva Eckstein and Adil Najam
(
Duke University Press, 2013
).
Argues that research focusing exclusively on how different migrant groups in the United States vary in their rates of assimilation misses a more profound story about the growing differences between emigrants and those who stay behind in countries of emigrant origin.
Recession Without Borders: Mexican Migrants Confront the Economic Downturn
(edited with ) (
Center for Comparative Immigration Studies, 2011
).
Analyzes how the global economic recession beginning in late 2007 affected migration patterns, remittances, and economic survival strategies in a small town in Mexico and among its migrants living in California.
"
Liberalism and the Limits of Inclusion: Racialized Preferences in Immigration Laws of the Americas, 1850-2000.
" (with ).
Journal of Interdisciplinary History
16
, no.
1
(
2010
):
7-25
.
Makes the case that against the prevailing wisdom, democratic countries in the Western Hemisphere were leaders in establishing racially-discriminatory laws of immigration and nationality, and laggards in removing those restrictions.
A Nation of Emigrants: How Mexico Manages its Migration
(
University of California Press, 2009
).
Shows how the Mexican government and Catholic Church in Mexico have attempted to manage mass emigration over the last century and explains the dramatic shifts from policies attempting to dissuade emigration to policies attempting to use emigrants in the United States as a national resource for Mexico.
"
Rethinking Emigrant Citizenship
"
New York University Law Review
81
, no.
1
(
2006
):
90-116
.
Analyzes the philosophical and historical sources of efforts to allow citizens abroad to gain a greater voice in their countries of origin.
"
Transnationalism in Question
" (with ).
American Journal of Sociology
109
, no.
5
(
2004
):
1177-1195
.
Argues that the ability of international migrants to politically engage their countries of origin is sharply constricted by the policies of countries of immigration, and that a decline in wars between countries, rather than new technology, is driving greater cross-border connections today.