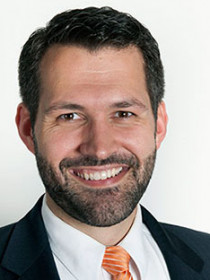 Douglas
Spencer
Professor of Law & Public Policy, University of Connecticut
Areas of Expertise:
Law & Courts
Civic Engagement
Democracy & Governance
Connect with Douglas
About Douglas
Spencer is a trained political scientist and a lawyer. His research emphasizes the importance of using empirical evidence to judge campaign finance, voting rights, and election administration cases in the courts. His writing specifically aims to demystify statistics and to show how basic concepts of research design can improve the development of election law rules and the way they are judged.
Spencer has worked as an expert witness in voting rights and campaign finance cases, worked as a law clerk at the Lawyers' Committee for Civil Rights in San Francisco, and served as an election monitor in Thailand for the Asian Network for Free Elections. He also worked as a researcher for the Pew Center on the States' Military and Overseas Voting Reform Project.
Contributions
No Jargon Podcast