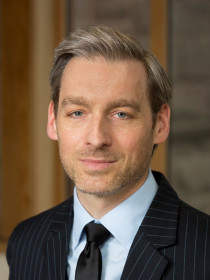 Jacob
S.
Hacker
Stanley B. Resor Professor of Political Science & Director of the Institute for Social and Policy Studies, Yale University
Connect with Jacob
About Jacob
Hacker is known for his research and writings regarding inequality and health policy, especially his development of the so-called public option. A regular policy advisor and expert commentator, he is the author or co-author of six books, numerous journal articles, and a wide range of popular writings on American politics and public policy. A member of the American Academy of Arts and Sciences, Hacker's recent honors include election to the American Academy of Political and Social Science and the 2020 Robert Ball Award of the National Academy of Social Insurance.
No Jargon Podcast
Publications
"
American Amnesia: How the War on Government Led Us to Forget What Made America Prosper
" (with ) (
Simon and Schuster, 2016
).
Explains how political elites have enabled and propelled plutocracy. Traces the economic and political history of the United States over the last century and show how a viable mixed economy has long been the dominant engine of America's prosperity.
"
Prosperity Economics: Building an Economy for All
," (with ),
Prosperity for America
,
2012
.
Provides a comprehensive blueprint to grow our nation's economy, strengthen our economic security, and rescue our democracy from powerful special interests. Argues that the only way to achieve sustainable, long‐term growth is to build an economy in which the benefits of growth are broadly shared. Challenges "austerity economics" and presents a bold alternative to the status quo to rebuild a strong, secure middle class and grow our economy now and for future generations.
"
Drift and Democracy: The Neglected Politics of Policy Inaction
,"
Working Group for Institutional Change
,
February 2011
.
Looks at America's failure to update many areas public policy in the face of societal changes that shift the needs the policies are suppose to address.
"
Winner-Take-All Politics: How Washington Made the Rich Richer – and Turned Its Back on the Middle Class
" (
Simon-Schuster, 2010
).
Investigates the political and financial forces that have undermined the economic well-being of the middle class over the last three decades.
"
The Great Risk Shift: The New Economic Insecurity and the Decline of the American Dream
" (
Oxford University Press, 2006
).
Looks underneath the so-called healthy economy (as it seemed before the recent recession) and reveals how ordinary American families are suffering from the weakening of safety nets and the institutions that once kept them financially secure.