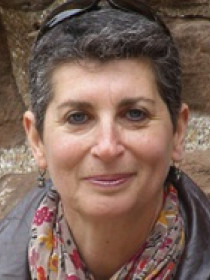 Janice
Fine
Associate Professor of Labor Studies and Employment Relations, Rutgers School of Management and Labor Relations
Connect with Janice
About Janice
Fine teaches and writes about innovative union and community organizing strategies, historical and contemporary debates regarding federal immigration policy, strategies for improving enforcement of the nation's minimum wage and overtime laws, and issues related to privatization. Prior to joining the faculty at Rutgers in 2005, Fine worked as a community, labor and electoral organizer for more than twenty years and continues to work closely with the national labor, immigrant rights and student movements. In 2008, Fine was appointed by New Jersey Governor Jon Corzine to the state Blue Ribbon Advisory Panel on Immigrant Policy, where she helped formulate recommendations on a range of issues including strategies to strengthen labor standards enforcement as well as establishing a Commission on New Americans. She is currently an Executive Board member of the Labor and Employment Relations Association and Co-convener of the New Jersey Alliance for Immigrant Justice.
Contributions
Publications
Worker Centers: Organizing Communities at the Edge of the Dream
(
Cornell University Press and the Economic Policy Institute, 2006
).
Identifies 137 worker centers – organizations that help low-wage workers gain access to social services; advocate for their own civil and human rights; and organize to improve wages, working conditions, neighborhoods, and public schools – in more than eighty cities, suburbs, and rural areas in thirty-one states. Makes the case that worker centers serve not only as organizing laboratories but also as places where immigrants and other low-wage workers can participate in civil society, tell their stories to the larger community, resist racism and anti-immigrant sentiment, and work to improve their political and economic standing.