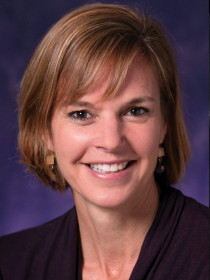 Katherine
Beckett
Professor of Sociology, University of Washington-Seattle Campus
Connect with Katherine
About Katherine
Katherine Beckett is Chair and Professor in the Department of Law, Societies, and Justice and S. Frank Miyamoto Professor of Sociology at the University of Washington. She is also a faculty associate and steering committee member of the University of Washington's Center for Human Rights. Professor Beckett's research analyzes the causes and consequences of criminal legal changes and penal practices. Her research projects have explored the consequences of criminal justice expansion for social inequality, the role of race in drug law enforcement and the administration of the death penalty in Washington State, and more.
Contributions
No Jargon Podcast
Publications
"
Race, Death, and Justice: Capital Sentencing in Washington State, 1981-2014
" (with ).
Columbia Journal of Race and Law
6
, no.
2
(
2016
).
Examines the role of race in the application of the death penalty in the wake of the Furman v. Georgia decision. Suggests that race plays a significant role in capital sentencing even where the statutory framework effectively narrows the pool of homicide cases that may result in the death penalty.
"
On Cash and Conviction: Monetary Sanctions as Misguided Policy
" (with ).
Criminology and Public Policy
10
, no.
3
(
2011
):
505-537
.
Summarizes findings regarding the nature and prevalence of fees, fines and other monetary sanctions and argues that their assessment will not enhance public safety, but will enhance social inequality.
Banished: The New Social Control in Urban America
(with ) (
Oxford University Press, 2010
).
Examines the rise and use of new control techniques that involve spatial exclusion in Seattle and elsewhere.