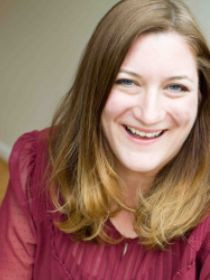 Sarah
Quinn
Associate Professor of Sociology, University of Washington
Connect with Sarah
About Sarah
Quinn's research focuses on the political and cultural underpinnings of markets. Her current project focuses on how the federal budget has long influenced the nation's housing and credit policies. In the past she has explored how markets affect morals through a study of the secondary market for life insurance.
Contributions
Publications
"
The Hidden Credit State: A Sociology of Federal Credit Programs in the United States
,"
University of Washington
,
forthcoming
.
Investigates the history of federal programs that direct the distribution of credit, and considers how this case matters for sociological theories inequality, social welfare, market development, and models of political action.
"
Lemon Socialism and Securitization
"
Trajectories
20
, no.
2
(
2009
):
3-5
.
Describes a crucial turning point in U.S. housing policy to show that our current securitization market was built on a foundation of privatized profits and socialized risks.
"
The Transformation of Morals in Markets: Death, Benefits, and the Exchange of Life Insurance Policies
"
American Journal of Sociology
114
, no.
3
(
2008
):
738-780
.
Investigates people's ideas about whether buying a life insurance policy from a stranger is acceptable in order to investigate the means through which markets influence our sense of morality.