How To: Best Practices for Building Relationships with Legislators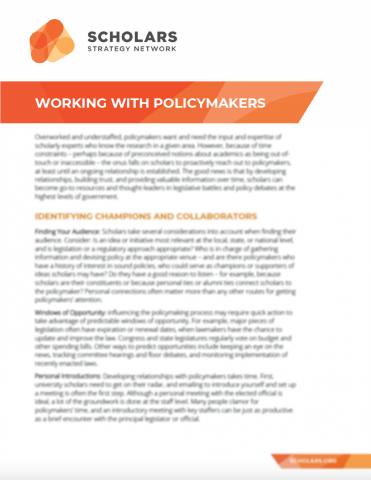 One-off contacts can be helpful, but the most fruitful legislative contacts are those that are part of a long-term relationship. With these tips, you can identify legislators with shared interests, build trust, and start making policy impact with your research.
Download this free guide to learn more.
More Resources from SSN
Get this resource in your email