How To: Best Practices for Engaging TV and Radio Interviews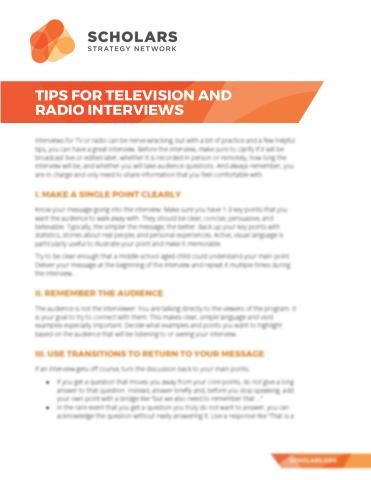 Interviews for TV or radio can be nerve-wracking, and even experienced interviewees get nervous - but with a bit of practice, you can have a great interview. These helpful tips will prepare you to stay on-message and share your expertise with a wider audience.
Download this free guide to learn more.
More Resources from SSN
Get this resource in your email