How To: Best Practices for Giving Legislative Testimony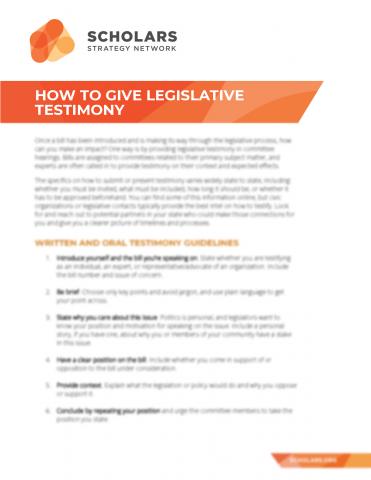 Once a bill has been introduced and is making its way through the legislative process, how can you make an impact? One way is by providing legislative testimony in committee hearings. Bills are assigned to committees related to their primary subject matter, and experts are often called in to provide testimony on their context and expected effects.
Download this free guide to learn more.
More Resources from SSN
Get this resource in your email