How To: Best Practices for Meeting with Policymakers and Staff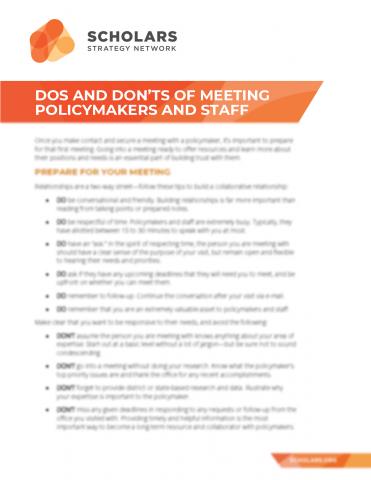 Once you make contact and secure a meeting with a policymaker, it's important to prepare for that first meeting. Going into a meeting ready to offer resources and learn more about their positions and needs is an essential part of building trust with them.
Download this free guide to learn more.
More Resources from SSN
Get this resource in your email