How To: Best Practices for Pitching an OpEd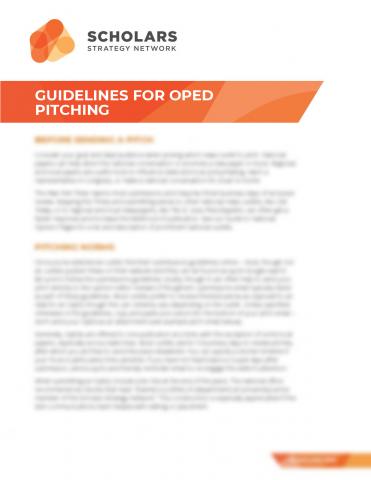 A successful OpEd can open doors to avenues of influence, swaying policymakers and forging valuable professional contacts. These tips can help you identify your goals and audience to construct an effective pitch that gets noticed by opinion editors.
Download this free guide to learn more.
More Resources from SSN
Get this resource in your email