How To: Best Practices for Working with Policymakers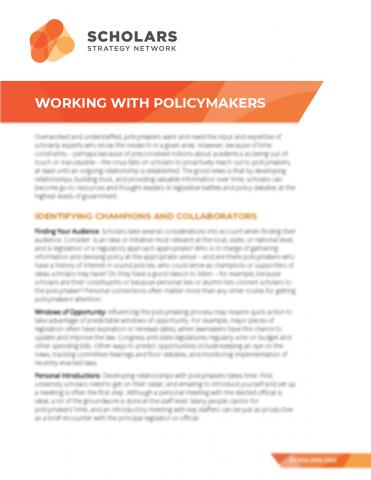 Overworked and understaffed, policymakers want and need the input and expertise of scholarly experts who know the research in a given area. By developing relationships, building trust, and providing valuable information over time, scholars can become go-to resources and thought-leaders in legislative battles and policy debates at the highest levels of government.
Download this free guide to learn more.
More Resources from SSN
Get this resource in your email