How To: Best Practices for Writing Effective Public Comments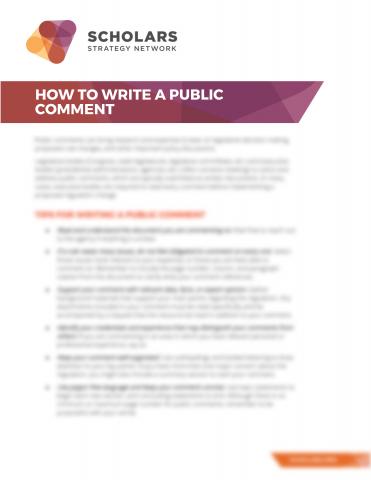 Public comments can bring research and expertise to bear on legislative decision making, proposed rule changes, and other important policy discussions. In many cases, executive bodies are required to read every comment before implementing a proposed regulation change.
Download this free guide to learn more.
More Resources from SSN
Get this resource in your email